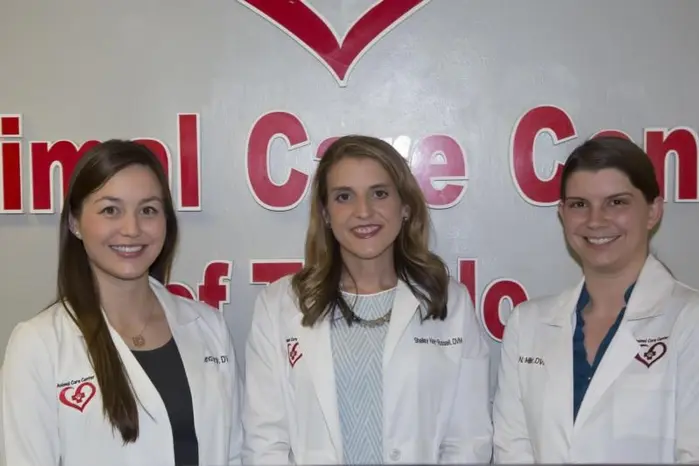 From Left to Right
Dr. Rena Clardy grew up in a small town outside of Charleston, SC. She earned her Bachelor of Science at Clemson University, and later attended Mississippi State University College of Veterinary Medicine where she received her Doctor of Veterinary Medicine in May 2015. Dr. Clardy married her husband, Dustin, in 2015. Together they have a daughter, Collins, three labs, and a cat. Dr. Clardy's interests include emergency medicine and surgery. In her spare time she enjoys cooking, reading, photography, and spending time with her family.
Dr. Shelley Key-Russell has been a veterinarian at Animal Care Center of Tupelo since 2009. She became to chief of staff in 2011, and is now the practice owner. Dr. Russell has a special interest in exotic medicine and oncology. She currently sees patients during day time hours. She is married to Derek Russell and has three children, Wesley, Lex, & Adelyn. Her four legged children include four dogs, Ellie, Baxter, Kal-El, and Lois Lane
Dr. Katelin (Katy) Miller grew up in Meridian, MS. She attended Mississippi State University for her undergraduate course work. She then entered the Mississippi State College of Veterinary Medicine, where she graduated with her Doctorate of Veterinary Medicine degree in 2014. In her spare time, she enjoys playing with her two dogs, Marley and Conrad, reading, and spending time with her husband Josh and son Brayden.