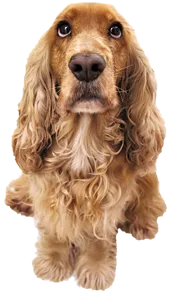 Welcome
When it comes to human medicine, people place a lot of emphasis on the importance of a good bedside manner. But what about our four-legged family members? Don't they deserve the same level of thoughtful, compassionate and accommodating care as we humans do?
At Animal Care Center of Tupelo, we certainly believe they do! In fact, it's our warm, personalized care and individual attention that has made us one of the most trusted vets in the Tupelo area.
We are a full service, small animal health care provider offering state-of-the-art medicine in a welcoming and comfortable environment. Our compassionate, experienced team is prepared to do whatever it takes to earn your trust and build a rapport with your furry friend. These special relationships allow us to deliver the highest level of care and service to the people and pets of Columbia and Spring Hill.
Our extensive services are designed to help manage all of your pet's needs, from routine checkups and nutrition to diagnostics, surgery and so much more. Our goal with each and every visit is to provide your beloved companion with the foundation for a lifetime of health and vitality.
At Animal Care Center of Tupelo, we consider you an integral part of our family, and you can expect to be treated as such. For you, that means warm greetings, friendly conversation and a partnership built on trust and mutual respect. For your animal companion, it means gentle, reassuring touches and plenty of snuggles, cuddles and tasty treats.